Ultra-feminine: 10 Fashion Styles to take you from Spring into Summer 2017
How do you define Spring-Summer 2017 style? Easy, breezy, floral, effervescent. It's the fresh blooms in the air and on the fabrics, it's a little bit of skin showing on the shoulder, or mid-riff, or leg. The style across is ultra-feminine and light as a summer breeze. The following are my top 10 stand-outs for Spring-Summer 2017 women's fashion.
Cold Shoulder
No, I am not talking about Chicago spring. I am referring to one of the hottest styles that started in winter 2017 and is going to take a long ride all the way through summer. This look is cheeky – it shows intrigue. What's even better, it's an accessory in itself. A little sun glow and those bronzed shoulders will look amazing showing in the cut-outs on your shirt, sweater, tee or dress. The straps will get smaller as the weather heats up.

Off the Shoulder
While this style favors peasant blouses, it's great on both long gauzy boho-inspired tops and short sleeve florals. Ruffles add a flirty element.

Drama Sleeves
Drama sleeves make a big statement this Spring. Bell shaped and ruffle sleeves are especially popular. The sleeve should go to your wrist and beyond. As with any other stand-out fashion pieces, remember to keep the rest of the outfit simple. Drama sleeve tops pair beautifully with pencil skirts and slim plain jeans or pants. It's a very feminine look that will definitely catch on and it looks great with a wine glass… just an observation…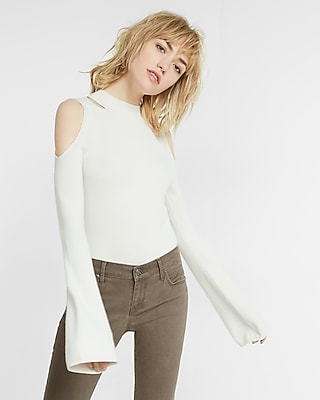 Eyelet fabric
Eyelet fabric is another nod to ultra-feminine style. The fabric is a great choice for breezy tops that pair well with jeans. Used in a variety of colors, it's best in the crisp white. Thanks to its lightness, the eyelet pattern will transition well into summer.
Florals and bloom-inspired colors
Ok, the sunshine is back! Spring fashion welcomes vibrant yellow, indigo blue, jade green and juicy pink. I love these pops of color – just looking at them puts you in a better mood. These are statement colors, so go easy on accessories. Prints are even more exuberant with the floral patterns. Florals are all over dresses for Spring and Summer! From Maxi to mini, straight to A-ine, your dresses will be this much better with a floral print. The dreamy florals of a fresh Spring morning.

Stripes
It's official, stripes are a big hit this season and they come in all sizes! Think of them on the wide leg pants, dresses and tops. This is almost a summer-time trend, it reminds me of a beach chair. The pinstripe is in too. As someone who subconsciously gravitates to stripes continuously (based on the sheer amount of striped tops in my closet), I welcome this trend whole-heartedly!
Bomber Jackets
The utility style gets the front seat this Spring. Bomber jackets are especially popular. Utility pockets are a must-have. Don't think these jackets are limited to khaki. Think variety of colors and even embellishments. I think they look especially good in blush, a big color hit this summer.
This is sort of blend of athleisure trend, but adding a lot of tech fabrics and bold graphics.
Jumpsuits
Seen on many celebrities from J. Lo to to Naomi Watts, Nicole Richie to Rita Ora. Jumpsuit is one of the hottest trends for summer. If you've been doing your glute bridges, your rear will look especially great in jumpsuits. A nice look to elongate the leg!

Chambray
This is essential to breezy summer weather and you get a preview of it in this Spring's fashion. It looks great on a day dress and a fun beachy romper.

Cropped Pants
In line with some other minimalist trends, pants are getting shorter, simpler.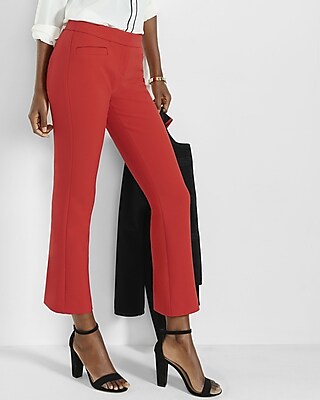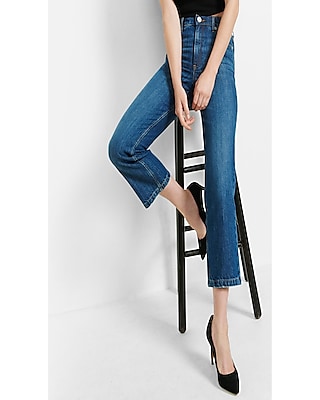 $36.90

Brand from China: Romantica. Color: Black, Materials: 100%Polyester, Size: M: Total Length: 52cm, Bust: 90cm, Waist: 66cm, Pants Length: 92cm, L: Total Length: 53... [Read more]

Store: YesStyle.com

Brand: Romantica

Floral Print Short-Sleeve Chiffon Dress

$32.90 $26.32

Brand from China: Cherry Dress. Color: As Shown In Figure, Materials: Polyester, Size: S: Total Length: 96cm, Bust: 90cm, Waist: 70cm, Shoulder Width: 37cm, Sleev... [Read more]

Store: YesStyle.com

Brand: Cherry Dress